Tension Cylinder 2438N264 for Kobelco Excavator MD200C SK100-3 SK100L SK200 SK200-3 SK200-5
·Engineered and tested to ensure reliability.
·The
Parts
is manufactured to meet expectations for fit, form, and function.
·Please ensure this product will fit your vehicle by checking the photos or the part number with your old item before buying.
50000+ Parts
in Stock

30 Days
Money Back

2-7 Days
Fast Delivery

100% Secure
Payment
SUPPORT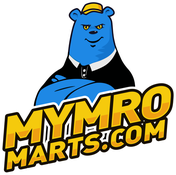 Shipping Policy
We ship fast so you can get on the road that much faster. Check out our Shipping Policy for more details.
Return&Exchange
We're only happy if you're happy. If you're not entirely satisfied with your order, you may be entitled to a refund. Check out our Return & Exchange for more details.
For Kobelco Excavator MD200C SK100-3 SK100L SK200 SK200-3 SK200-5 Tension Cylinder 2438N264
OEM:
2438N264 Appilication:
Models:
MD200C,SK100-3,SK100L,SK150LC-3,SK200,SK200-3,SK200-5,SK200LC-3,SK200LC-5
Details:
(MD200C) - EXCAVATOR BTW YQU0701 - YQU2000 (1/80-12/06)(SK100) - EXCAVATOR BTW YW06501 - YW07744 (1/94-12/95)(SK100) - MARK III EXCAVATOR ASN YW04601 (1/91-12/95)(SK100L) - EXCAVATOR BTW LX10101 - LX10160 (1/94-12/95)(SK150LC) - MARK III EXCAVATOR ASN YM000101 (1/93-12/95)(SK200) - ACERA SUPER VERSION EXCAVATOR BTW YN23624 - YN25868 (1/97-12/06)(SK200) - ACERA SUPER VERSION EXCAVATOR BTW YNT0003 - YNT0151 (1/97-12/06)(SK200) - MARK III EXCAVATOR (1/99-12/04)(SK200) - MARK III EXCAVATOR ASN YQ1701 (1/91-12/99)(SK200) - MARK III EXCAVATOR BTW YNU0001 - YNU0200 (1/96-12/99)(SK200) - MARK III EXCAVATOR SN YN07922 (1/91-12/99)(SK200) - MARK V EXCAVATOR ASN YNT00001 (1/99-12/03)(SK200) - MARK V EXCAVATOR ASN YQ02801, ASN YN23301 (1/98-12/03)(SK200) - MARK V EXCAVATOR BTW YN018001 - YN022848 (ANZ) (1/98-12/03)(SK200) - MARK V EXCAVATOR BTW YN018001 - YN022848 (NA) (1/98-12/03)(SK200LC) - MARK III EXCAVATOR (1/91-12/91)(SK200LC) - MARK III EXCAVATOR ASN YN12201 (1/91-12/91)(SK200LC) - MARK III EXCAVATOR BTW YQU0401 - YQU0700 (1/91-12/91)(SK200LC) - MARK III EXCAVATOR BTW YQU0701 - YQU2000 (1/91-12/91)(SK200LC) - MARK III EXCAVATOR YQ01226 (1/91-12/91)(SK200LC) - MARK V EXCAVATOR ASN YQ02801 (1/95-12/95)(SK200LC) - MARK V EXCAVATOR ASN YQT00001 (1/95-12/95)(SK200LC) - MARK V EXCAVATOR BTW YQ002301 - YQ002654 (ANZ) (1/95-12/95)(SK200LC) - MARK V EXCAVATOR BTW YQ002301 - YQ002654 (NA) (1/95-12/95)
More Information

| | |
| --- | --- |
| Part NO. | 2438N264 |
| Application | MD200C SK100-3 SK100L SK150LC-3 SK200 SK200-3 SK200-5 SK200LC-3 SK200LC-5 |