Track Shoe Triple Growser 600mm 201-32-71310 for Komatsu PC60-7 PC75US-3 PC70-7 PC78US-6 PC78MR-6 PC88MR-8 PC88MR-10 PC80MR-3 PC80MR-5
Part #
201-32-71310, 2013271310
·Made from quality materials for durability.
·Designed to offer reliable operation even in severe conditions.
·The
Track
is manufactured to meet expectations for fit, form, and function.
·Please ensure this product will fit your vehicle by checking the photos or the part number with your old item before buying.

50000+ Parts
in Stock

30 Days
Money Back

2-7 Days
Fast Delivery

100% Secure
Payment
SUPPORT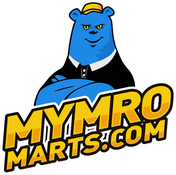 Shipping Policy
We ship fast so you can get on the road that much faster. Check out our Shipping Policy for more details.
Return&Exchange
We're only happy if you're happy. If you're not entirely satisfied with your order, you may be entitled to a refund. Check out our Return & Exchange for more details.
Track Shoe Triple Growser 600mm 201-32-71310 for Komatsu PC60-7 PC75US-3 PC70-7 PC78US-6 PC78MR-6 PC88MR-8 PC88MR-10 PC80MR-3 PC80MR-5
Part Number:
201-32-71310, 2013271310
Specification:
Triple shoe growser, 600mm width.
Application:
Fit for the following Komatsu excavators:
BR120T-1 S/N 1001-UP
PC60-7 S/N 45001-UP
PC60-7S S/N 45001-UP
PC60-7E S/N 45001-UP
PC60-7E-B S/N 45001-UP
PC60-7-B S/N 45001-UP
PC60-7 S/N 45001-UP (With Front Blade Spec.)
PC75US-3 S/N 16307-UP
PC70-7 S/N 45001-UP
PC70-7E S/N 45001-UP
PC70-7-B S/N 45001-UP
PC70-7E-B S/N 45001-UP
PC60-7S-B S/N 45001-UP
PC60-7 S/N 45001-UP (For China)
PC78US-6 S/N 4001-UP (Overseas Version)
PC78US-6 S/N 4001-UP (For Norway)
PC78US-6 S/N 4001-UP
PC78US-5 S/N 1001-UP (For North America)
PC78US-5 S/N 1001-UP
PC78US-6 S/N 4001-UP (For North America)
PC78MR-6 S/N 1001-UP (For EU)
PC78MR-6 S/N 1001-UP (For North America)
PC88MR-8 S/N 5001-UP (North America Spec.)
PC88MR-8 S/N 5001-UP
PC88MR-8 S/N 5001-UP (EU Spec.)
PC88MR-8 S/N F80003 AND UP
PC88MR-6 S/N F00003 AND UP
PC80MR-3 S/N F00003 AND UP
PC78US-8 S/N 15001-UP (North America Spec.)
PC78US-8 S/N 15001-UP (EU Spec.)
PC78US-8 S/N 15001-UP
PC88MR-8 S/N A90001-UP
PC88MR-10 S/N 7001-UP
PC78US-10 S/N 30001-UP
PC80MR-5 S/N F50003 AND UP
PC80MR-5E0 S/N F70001 AND UP
PC88MR-10 S/N F10003 AND UP
More Information

| | |
| --- | --- |
| Part NO. | 201-32-71310, 2013271310 |
| Application | BR120T-1 PC60-7 PC60-7S PC60-7E PC60-7E-B PC60-7-B PC75US-3 PC70-7 PC70-7E PC70-7-B PC70-7E-B PC60-7S-B PC78US-6 PC78US-5 PC78MR-6 PC88MR-8 PC88MR-6 PC80MR-3 PC78US-8 PC88MR-10 PC78US-10 PC80MR-5 PC80MR-5E0 |