Transmission Shift Control 161-1343 Original For Caterpillar Motor Graders 120H 135H 140H 143H 160H 163H 12H 24H
Part #
161-1343,1611343, 1803531, 180-3531
·Engineered and tested to ensure reliability.
·The
Transmission Parts
is manufactured to meet expectations for fit, form, and function.
·Please ensure this product will fit your vehicle by checking the photos or the part number with your old item before buying.
50000+ Parts
in Stock

30 Days
Money Back

2-7 Days
Fast Delivery

100% Secure
Payment
SUPPORT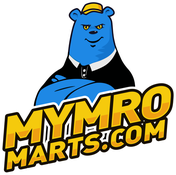 Shipping Policy
We ship fast so you can get on the road that much faster. Check out our Shipping Policy for more details.
Return&Exchange
We're only happy if you're happy. If you're not entirely satisfied with your order, you may be entitled to a refund. Check out our Return & Exchange for more details.
For Caterpillar Motor Graders 120H 135H 140H 143H 160H 163H 12H 24H Transmission Shift Control 161-1343
Note:
The Original Part or OEM Part does not offer return or exchange service.Please confirm according to the correct part number instead of just a model.
Condition:
New Original Caterpillar
Part Number:
161-1343,1611343,CA1611343Replacement
Part Number:
CA4529831,452-9831,4529831
Application:
140H NA Motor Grader 2ZK00001-UP (MACHINE) POWERED BY 3306 Engine
143H Motor Grader 1AL00001-UP (MACHINE) POWERED BY 3306 Engine
160H Motor Grader 9EJ00001-UP (MACHINE) POWERED BY 3306 Engine
163H Motor Grader 5AK00001-UP (MACHINE) POWERED BY 3306 Engine
120H Motor Grader 4MK00001-UP (MACHINE) POWERED BY 3116 Engine
135H Motor Grader 3YK00001-UP (MACHINE) POWERED BY 3116 Engine
12H Motor Grader 4XM00001-UP (MACHINE) POWERED BY 3306B Engine
12H Motor Grader 2LR00001-UP (MACHINE) POWERED BY 3306 Engine
140H Motor Grader 8KM00001-UP (MACHINE) POWERED BY 3306 Engine
120H Motor Grader 6TM00001-00442 (MACHINE) POWERED BY 3116 Engine
12H Motor Grader 5ZM00001-UP (MACHINE) POWERED BY 3306 Engine
140H Motor Grader 8JM00001-UP (MACHINE) POWERED BY 3306 Engine
160H Motor Grader 9JM00001-UP (MACHINE) POWERED BY 3306 Engine
140H Motor Grader 9TN00001-UP (MACHINE) POWERED BY 3306 Engine
160H Motor Grader 3GM00001-UP (MACHINE) POWERED BY 3306B Engine
160H Motor Grader 2FM00001-UP (MACHINE) POWERED BY 3306 Engine
12H Motor Grader 8MN00001-UP (MACHINE) POWERED BY 3306B Engine
135H Motor Grader 8WN00001-UP (MACHINE) POWERED BY 3116 Engine
120H Motor Grader 5FM00001-UP (MACHINE) POWERED BY 3116 Engine
12H Motor Grader 4ER00001-UP (MACHINE) POWERED BY 3306 Engine
12H NA Motor Grader 2WR00001-UP (MACHINE) POWERED BY 3306 Engine
140H Motor Grader 3AS00001-UP (MACHINE) POWERED BY 3306 Engine
160H Motor Grader 2HS00001-UP (MACHINE) POWERED BY 3306 Engine
120H Motor Grader 3116 Engine 9YR00001-UP (MACHINE)
12H Motor Grader 2GS00001-UP (MACHINE) POWERED BY 3306 Engine
120H Series NA Motor Grader 6YN00001-UP (MACHINE) POWERED BY 3116 Engine
135H Series NA Motor Grader BDJ00001-UP (MACHINE) POWERED BY 3116 Engine
140H Motor Grader 5HM00001-UP (MACHINE) POWERED BY 3306B Engine
More Information

| | |
| --- | --- |
| Part NO. | 161-1343,1611343, 1803531, 180-3531 |
| Application | 120H 135H 140H 143H 160H 163H 12H 24H |