V Belt Fan Belt 080109107 for Perkins Engine 404C-22 404C-22T 104-22
Low Inventory - Order Soon
LESS WAIT, QUICK FIX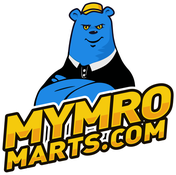 V Belt Fan Belt 080109107 for Perkins Engine 404C-22 404C-22T 104-22
Part Number:
080109107
Application:
Perkins Engine 404C-22 404C-22T 104-22
See Details:
Engine Type :
GVGV51790R GV51790U GV51793U
Engine Type :
HP Company name : 404C-22HP30845U HP35105N HP35105U HP35107U HP35108N HP35108U HP35110N HP35110U HP35112U HP35126N HP35126U HP35127U HP35132U HP35133U HP35163N HP35163U HP35164U HP35168N HP35168U HP35169U HP35171N HP35171U HP35182U HP35188U HP35190U HP35192U HP35200U HP35201U HP35203U HP35204U HP35209U HP35210U HP35212U HP35213U HP35218U HP35219U HP35221U HP35222U HP50828N HP50828U HP50829N HP50829U HP50995U HP51086U HP51099U HP51100U HP51106U HP51107U HP51109U HP51110U HP51116U HP51117U HP51119U HP51120U HP51126U HP51127U HP51144U HP51145U HP51146U HP51164U HP51349U HP51366U HP51430U HP51468N HP51468U HP65000U HP65029U HP65049U HP65050U HP65051U HP65054U HP65056U HP65064U HP65065U HP65070U HP65463U HP66975N HP66977U HP66978U HP66982N HP66983N HP70518N HP70518U HP70520U HP70528N HP70528U HP70535N HP70535U HP70540U HP70551N HP70551U HP70552N HP70552U HP70574N HP70574U HP70585N HP70585U HP70588N HP70588U HP70590N HP70590U HP70606N HP70606U HP81347U HP81365U HP81386U HP81387U HP81398U HP81426U HP81441U HP81444U HP81448U HP81454U HP81478U HP81488U HP81498U HP81499U HP81504U HP81506U HP81510U HP81517U HP81520U HP81522U HP81524U HP81526U HP81544U HP81548U HP81549U HP81550U HP81559U HP81568U HP81588U
Engine Type :
HR Company name : 404C-22THR30862U HR30863U HR51245U HR51431U HR65015U HR65028U HR65030U HR65067U HR65072U HR65074U HR66979U HR70557N HR70557U HR70565N HR70565U HR70568N HR70568U HR70583N HR70583U HR70592N HR81607UHR70592U HR81392U HR81457U HR81507U HR81516U HR81525U HR81584U HR81585U HR81587U HR81597U HR81604U
Engine Type :
KR Company name : 104-22KR50794U
Engine:404C-22 404C-22T 104-22
Shipping
Normally, we will dispatch the order within 72 hours at business days. Estimated delivery to USA 2-5 business days. Go to
Shipping Policy
for more details.
Easy Return
We offer a 60-day warranty of return or exchange on our aftermarket parts. Go to
Return/Exchange
for more details.
Payment
Accepted Payment Methods: Credit Card, PayPal, and Bank Transfer. Go to Payment for more details.

LESS WAIT, QUICK FIX Make DIYers & Professionals Buying Parts Easier and Guaranteed
Direct Fitting
We make our aftermarket parts fit and perform like the originals
Fast Shipping
Orders placed during the business day will be dispatched within 24 hours, 2-5 days quick delivery
60-Day Returns
Offer 60-day return/exchange guarantee to ensure you buying parts with confidence
Experts Support
Comfused about choosing parts? Contact us to get experts' support timely
Quality at MyMROmarts.com:
Quality Priority Every TimeAftermarket Parts with Performance Reach or Exceed OEM.
Direct Fit OEM Parts, Right Fitment to Replace Your Original Ones.
Factory Direct, Strict TestingWork directly with factories, with Strict Selection Standard & Approval Criteria.
Rigorous Testing Program Consistent with OEM Manufacturing
Buy with Confidence:
OEM Quality and Performance Assurance
Max. 36 Months Long Warranty
100% Real Inspection:
Quality & Specification TestingAccessory Parameters & Specifications Detection
Performance TestingRunning Testing for Fundamental Performance Parameter, and Other Performance Tests under Special Conditions, Including Sealing, Durability, Anti-interference, Durability, Wear, etc.
Finished Product TestingFinal Inspection of Finished Products Before Delivery, Including Appearance, Parameters, Performance, etc.
V Belt Fan Belt 080109107 for Perkins Engine 404C-22 404C-22T 104-22 for sale on our website.
In addition to V Belt Fan Belt 080109107, you can also buy other models or other parts of Excavators, Forklift, Aerial Work Platforms AWP on our website.